We will dedicate this article to one of the most important competitions on the island of Menorca, which is also one of the best known. Any adrenaline lover comes to realize, thanks to this competition, that although Menorca appears a very calm image, it also hides a lot of strength and offers many alternatives to meet the need for adrenaline of the most athletes.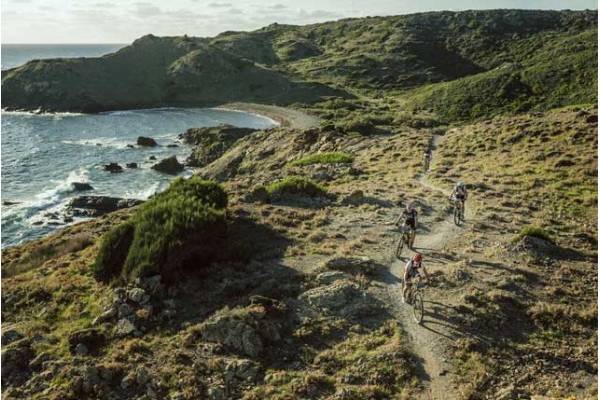 This is a truly epic event ... but also brutal! The island of Menorca is impressive and if you have ever spent your holidays here you already know what I am talking about. The opportunity to "return" to the island is a challenge that nobody can refuse and that will surely bring you back.
The Camí de Cavalls
The Cami de Cavalls is an ancient road that was used to monitor the coast and warn of invading forces during the time of English domination, which is incredibly well defined with directional poles and arrows. It is largely a coastal road since only 15% of it passes through its interior. Throughout the trip you will have the ocean as your faithful companion. A complete return to the island is 185 km (115 miles) and includes 2,863 m of ascent.
Ciudatella: the beginning of the competition
From the old capital of Menorca, we will have 34 hours to complete the race around the island clockwise. The race is presented without support, so absolutely no external equipment or help will be accepted. However, we have 14 well-stocked refreshment points that will offer a variety of food and beverages (including a 3-point hot meal), plus a 100-kilometer refreshment bag.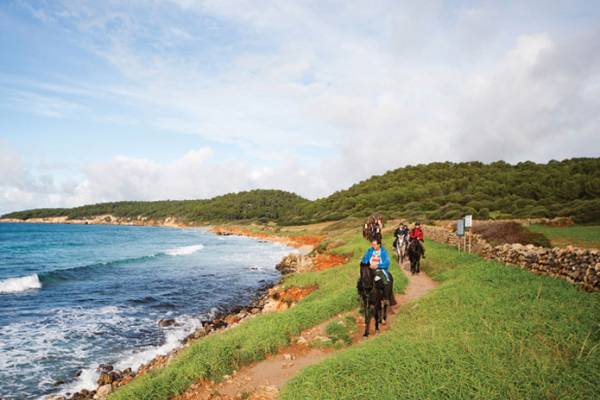 A coastal tour
The north coast is impressive. Wavy, rocky, red sand, lush forest, and in a very short time you will discover that it is also quite rugged. While you are traveling this path, you will see that the temperature drops when you least expect it, outlining a beautiful night with clear skies full of stars. All you have to do is follow the reflective glow of the road markings, which will be a really enjoyable adventure. Not to mention, in this type of competitions you will have partners with whom you can exchange opinions and impressions.
The port of Mahón
After about 95 km you can see the port of Mahon, the capital of the island on the east coast, and you will notice super luxurious yachts that belong even to Hollywood celebrities.
Having traveled 100km, you can enter the refreshment point to eat something and to change your socks. With recharged batteries, keep going!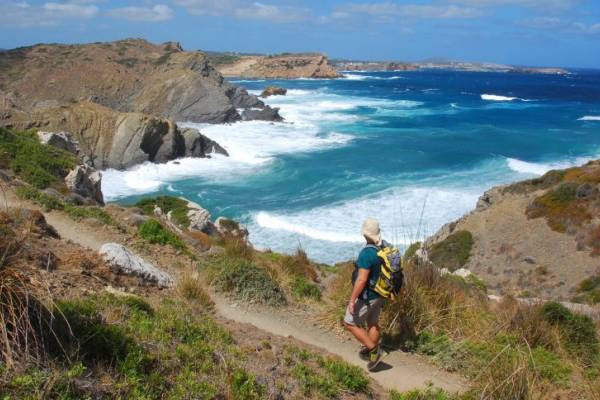 South coast
The south coast of the island is absolutely incredible, it is still undulating, but this time with numerous attractive coves, sandy beaches, crystal blue sea ... all dreamlike. Some of the coves are accessible by trail, but do not forget that in this competition you will have to give everything, so stopping and enjoying these idyllic places is not a feasible option.
The end of the tour is the most difficult part since your body will be shouting for rest but I assure you that at this point you will be in love with Menorca without remedy.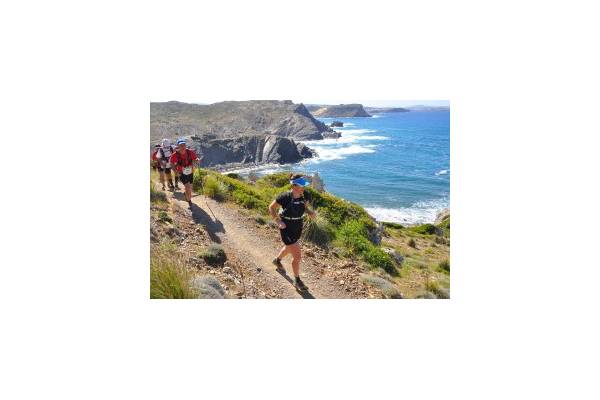 The end
This competition has the power to bring out forces of weakness. After 33 hours of tension, you will have no other chance but to win, since, on the one hand, you will end an intensive tour of the island and, on the other hand, you will exceed your limits, also discovering things about you that you did not even imagine you had. You will never have appreciated a "finalist" shirt so much.
At the same time, you will see that, like everything in Menorca, the organization, support, route marking, supply points and volunteers are fantastic. There is so much passion for the event, especially for the beauty of the island, that it will definitely be an adventure that anyone who loves this type of competitions cannot miss.
Whatever you do, we come back to the usual: with Menorca you cannot do annything else but fall in love.