Following the general road from east to west or, what is the same, leaving Mahón in the direction of Ciutadella, we find the town of Alaior about which we are going to talk this month following the series of articles on the cities and towns of Minorca. Alaior is the third largest town in Menorca, after Mahón and Ciutadella, with 9,017 registered inhabitants,
A little of history
The name of Yhalor already appears in 1301 and it is believed to be pre-Roman but, as a town, it was founded in 1304 by King Jaime II of Mallorca with the purchase of the Ihalor estate, from where its current name comes. However, the parish of Santa Eulalia (patron saint of the town) is earlier since there are documents from the year 1303 in which it is already mentioned.
Monuments within everyone's reach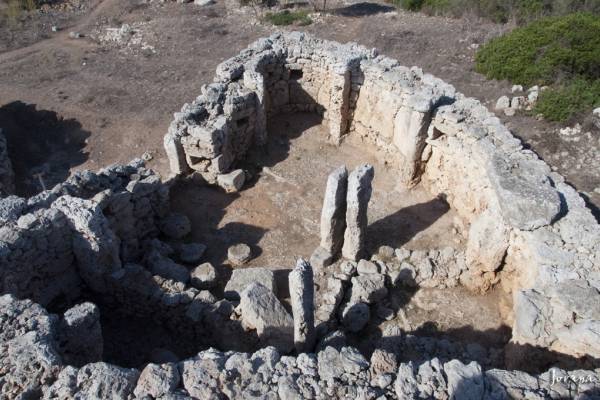 So Na Caçana
In the municipality of Alaior we find a fantastic list of megalithic monuments such as Torralba d'en Salort (with the most impressive "Taula" on the island), Cales Coves (necropolis with countless funerary caves), the Talayotic town of La Torre d'En Gaumés (the largest on the island), "So na Cassana" and the early Christian basilica of Son Bou.
In the same town we find the church of Santa Eulalia (rebuilt in the 17th century), the church of San Diego with its famous "Pati de sa lluna", the hermitage of Sant Pere Nou (18th century), that of Binixems (rebuilt at the end 19th century), several stately homes and the mills that surround the town.

Charming beaches where you can buy a property
Without any doubt, Alaior is proud to have some of the best beaches in Menorca, such as Calan Porter, Son Bou and Cales Coves. Son Bou is the longest sandy area in Menorca and both in Son Bou itself and in the nearby urbanization of Torre Solí Nou we can offer you dream apartments and chalets.
Enter our search engine to see them: www.venalismenorca.com