In the previous article, we looked at some little-known villages in Menorca. In today's article, we will continue with some even smaller ones. More than villages, isolated groups of houses called caserios, almost all of them in rural areas of Menorca but at a very short distance from the main towns and villages.
Living in them has that combination of living in the countryside but with some services in most cases.
Trebalúger
This beautiful hamlet has the particularity of belonging to two municipalities, Es Castell and Sant Lluís, depending on whether you live in the northern or southern part. It has a small supermarket with an excellent selection of sausages and local cheeses and access to the beautiful (and almost unknown) cove of Rafalet.
At Fincas Venalis we have several properties in the area. Here is one of them:
https://venalismenorca.com/en/trebaluger/villa-15126814/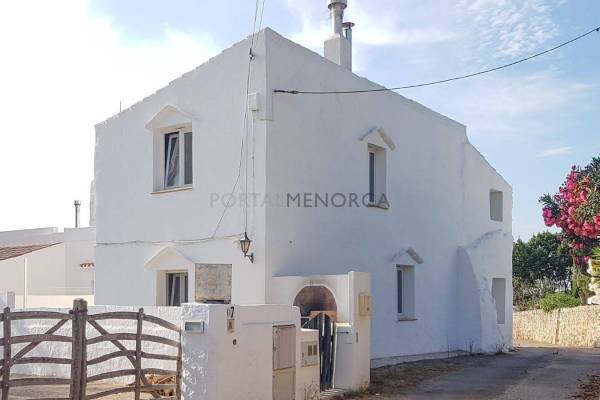 S'Uestrà
Another hamlet with asphalted roads winding between white houses. Practically next to the village of Sant Lluís (you can even walk there in a few minutes), together with Pou Nou, it is perhaps one of the most authentic areas to live in Menorca.
Here you have a typical centenary country house of the area that we have for sale:
https://venalismenorca.com/en/s-uestra/country-house-10914608/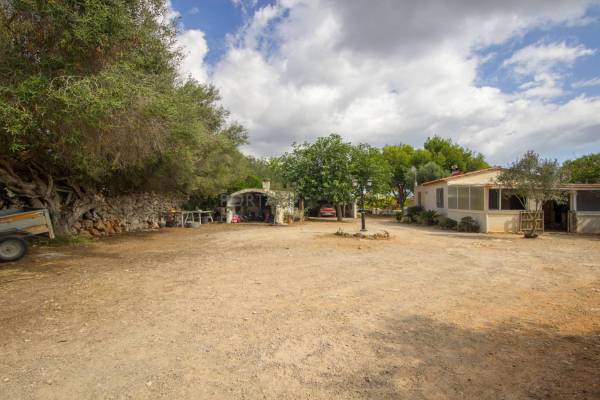 Binisaida
In the east of Menorca, we have this farmhouse whose access is between Es Castell and Trebalúger. It is full of small orchards among which we can find magnificent country houses. If your wish is to live in the middle of nature but only a few minutes away from the city, this is the place.
Here is a house we have for sale in this area:
https://venalismenorca.com/en/binissaida/country-house-17436366/