Jamma, Nura, Minerva, Iamo, Iamona, Municipium Flavium Iamontanum and Medina Minurka are some of the names it had in the past. We refer to the wonderful city of Ciutadella, whose current name we owe to King Alfonso III which, etymologically, comes from the Latin civitatella which means Little Town.
Ciutadella is a city to fall in love with. Its small port shelters small boats and is full of restaurants where you can taste local food, especially fresh fish and seafood.
Downtown
Its narrow streets in the center along with the main one, with arches, are wonderful and invite you to get lost. Surely, when doing so, at one time or another you will come across the Cathedral of Santa María, a Catalan Gothic style temple whose construction was ordered between the 13th and 14th centuries by Alfonso III of Aragon himself.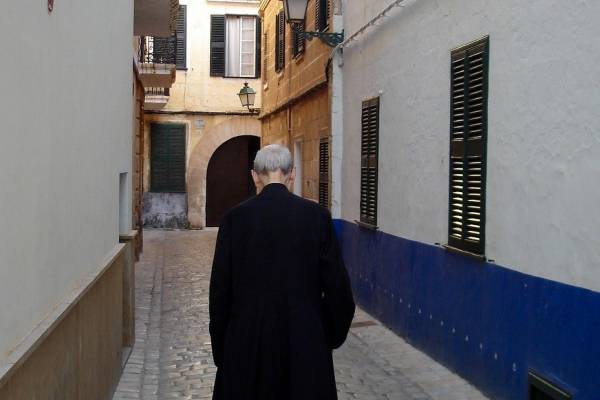 Ciutadella's Alley
Megalithic monuments
In its outskirts we will find important megalithic monuments such as the Naveta des Tudons (a funerary ship) that was active until the end of the Bronze Age. The prehistoric towns of Son Catlar, Torretrencada and Torrellafuda with Taulas and Talaiots (megalithic monuments that are very common on the island but no less imposing).
Finally, in Cala Morell we will find a necropolis and another town.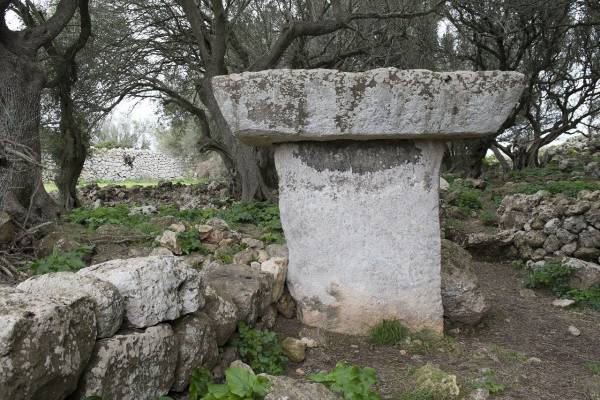 Taula
Beaches
It could be said that the coast of Ciutadella is divided into beaches with urbanizations (which are nonetheless beautiful) such as Cala Blanca, Santandría, D'Artrutx lighthouse, Cala'n Bosch, Son Xoriguer and Cala Morell and other unspoiled such as Cala'n Turqueta, Son Saura, Es Talaier, Macarelleta and Macarella, La Vall and El Pilar.