We continue on the south coast of the island and we continue to see the most emblematic places where Menorcans prefer to spend the summer on their own island of Menorca.
Today we bring you two extraordinary places in case you want to spend the summer mixed with the locals.
The villages
Binisafuller
This small beach is surrounded by small typical houses although we also see newly built villas. The advantage we find is that the beach is very sheltered since it is U-shaped and also has a small ramp where we can launch our boat into the sea.
In addition, Binisafuller has two of the most famous traditional coastal restaurants on the island with mostly local assistance and national tourism, such as the Binisafúa Yacht Club and the Txoko. Of course, both in one and in the other it is essential to call and reserve to get a table since, we repeat, they are frequented not only by residents but Menorcans and tourists from all over the island come to them.
Right now, we can recommend this villa whose reference in our website is H2348.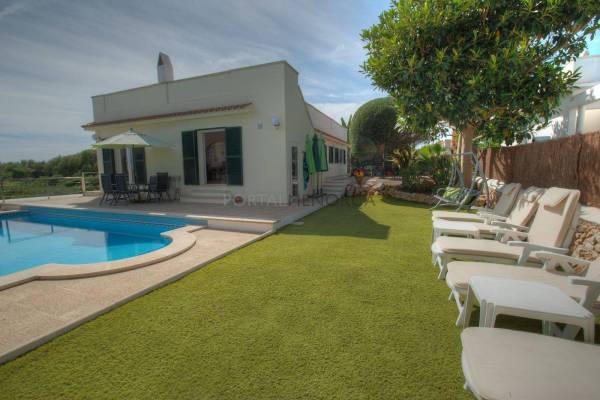 Binisafuller in Menorca
Es Canutells
Near the town of San Climent we find the wonderful beach of Es Canutells, frequented for the most part by Menorcans. Again, there is absolute tranquility and, in addition, this beach is surrounded by cliffs, which gives it a fantastic appearance. The water, it is not necessary to repeat it, is crystal clear as in all the beaches of Menorca. Like the previous one, it also has a ramp on one side of it where you can throw a small stretch into the sea, which Menorcans are so fond of.
As in the previous case, we have more typical constructions surrounded by more modern chalets although, we repeat, the vacationer on this beach is more local than foreign.
Although it is possible to find a villa in this area, right now we have a unique opportunity: a 831 m2 plot in Es Canutells. Its reference on our website is V2774.