After spending a week in Menorca this summer, we are shouting from the rooftops that its climate is not the only reason why you should visit this beautiful Spanish island.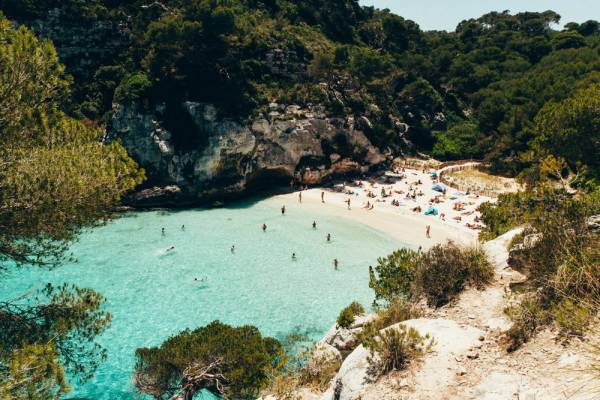 The beaches are to die for
Although there are few large beaches in Menorca, there are almost 200 small coves scattered throughout the island. Almost all of them are worth visiting, but if you want the perfect crystalline waters found in the image above, stay on the beaches in the southwest of the island, such as Cala Macarelleta.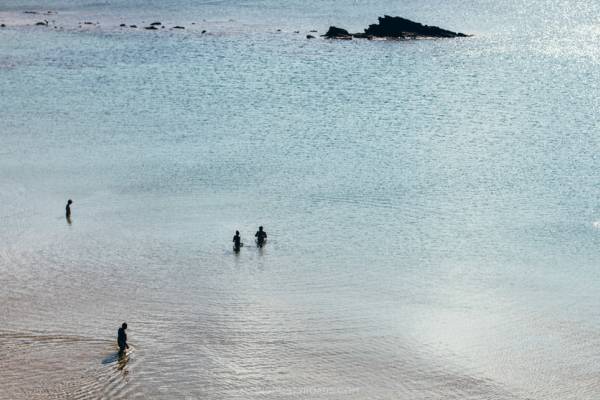 Gin is produced in Menorca
The inheritance left by the British in their more than 100 years of domination was a characteristic gin made from juniper that is made according to a traditional method in Menorca and, in addition, has won several international awards. The locals mix it with cold lemon juice to create their most famous local drink the "Pomada".
It has beautiful small towns
Fantastic whitewashed walls, dreamlike facades, pastel tones and Mediterranean-style doors and windows that want to be opened by you. On Instagram you have a sample of the beautiful cities of Menorca and you will see that they are a delight to explore.
Do not miss Binibeca, Ciutadella or Mahón. Eye: the nap is definitely a well respected thing on this island, with many places that close between 2 p.m. and 5 p.m.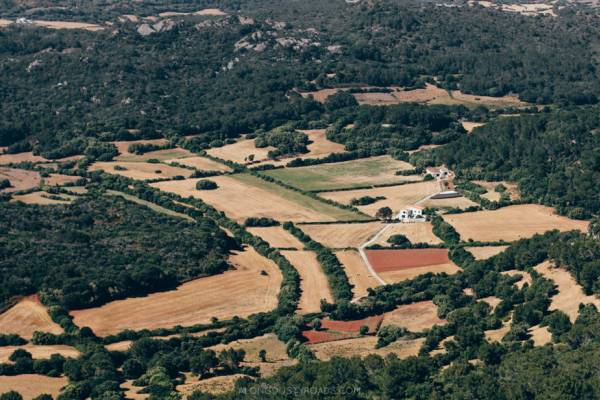 An impressive field
The rural part of the island is as impressive as the coastal one. This means that not only do we have a lot of fresh produce, but the island is covered with grain fields, olive trees, wild flowers and beautiful whitewashed country houses.
And with more than 40% of the island protected, it is a wonderful place to explore, and you should be able to tempt even the most all-inclusive fan to leave the pool for a day.
The seafood is amazing
Now, you are going to tell me that what I just told you may be a bit obvious. After all, it is an island. However, we are sure that you will agree that there is nothing like enjoying a large plate of freshly picked seafood at the port. So, enjoy!
It is the ideal place for a quiet holiday
Menorca is not like most other Spanish islands, where finding a quiet place in the summer months can be a very difficult task. This is not a place to party and there are (fortunately) streets full of nightclubs, bachelor parties or restaurants that sell homemade British food. Certainly, it is popular with British tourists, but without high-rise resorts, we cannot imagine it becoming unpleasant, even in high season.