This month we are going to continue with some of Menorca's most famous beaches. To that end, we will visit again the south coast of the island.
Cala Turqueta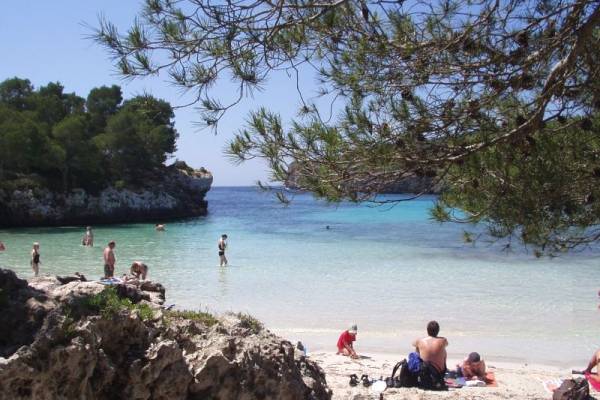 Cala Turqueta
Located about 10 kms south from Ciutadella, though a very small and quiet beach is very popular for its beauty and, again, its crystal clear waters and white sand so is better to arrive early in the morning to find a park spot nearby. The beach is about 10 minutes walking from the parking.
Is an "almost" wild beach because it has some services like a chiringuito beach bar, bathrooms and lifeguard.

Cala Trebaluger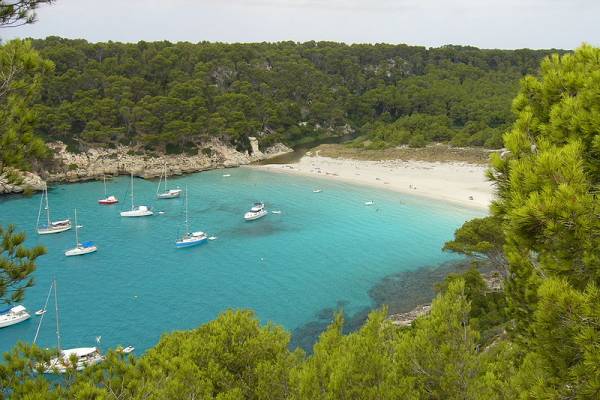 Cala Trebaluger
One of the most beautiful wild beaches of Menorca, Cala Trebaluger is very famous in the nudist circle. Of course, everybody is welcome, in the island nobody cares how you dress in a beach (or how you don't!).
Is very close from Cala Mitjana and, from there, you can reach Cala Trebaluger using a path that crosses a nice forest. You will have to bring your own food and drinks because it has no touristic services.

Cala Binidalí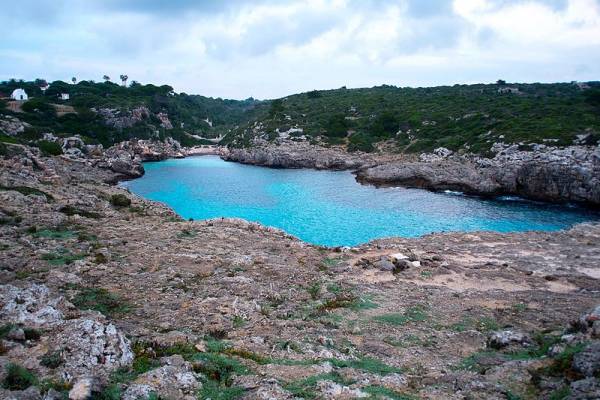 Cala Binidalí
In the south east of the island you will find this amazing beach, very close of the little village with the same name and at only 9 kms from Mahón. The environment is amazing and, as is common in the south shore, the sand is very white and the water is crystal clear.
This beach is wild, that means no touristic services but, in the little village with the same name, you will find a cozy bar with amazing views to the beach.