As I promised, here you have the second part of the article about the best beaches in Menorca so let's no delay anymore and let's start with the first one.
Son Bou
Situated in the south coast, close to the town of Alaior, is the longest beach of the island. Like it siblings of the south, the water is clear and the sand white and is perfect for families with children because is plenty of chiringuito beach bars, restaurants and other amenities, including water sports. But, even with that, don't think about this crowded beaches where you can hardly put your towel. Is plenty of space and a relaxed beach.
Binibeca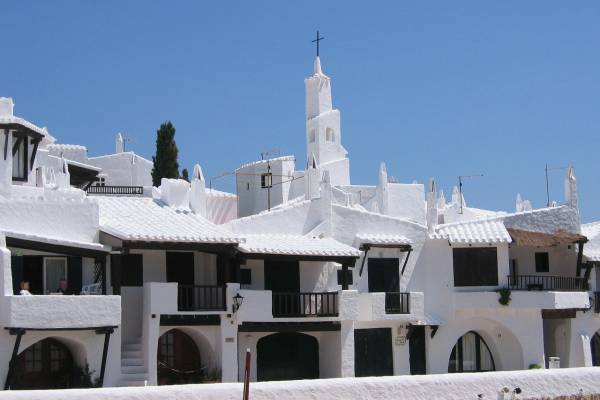 Binibeca Menorca
This little and beautiful beach is situated close to the town of San Luis, also in the south coast. Is tiny and very beautiful and it has an idyllic fishing village. Well, to be honest never has been a fishing village, but was constructed respecting this kind of architecture and is a "must" to visit it and eat in one of their fantastic fish and seafood restaurants. Don't miss the famous chiringuito bar situated on the beach called "Los Bucaneros" (The Buccaneers), one of the most famous of the island.
Calan Porter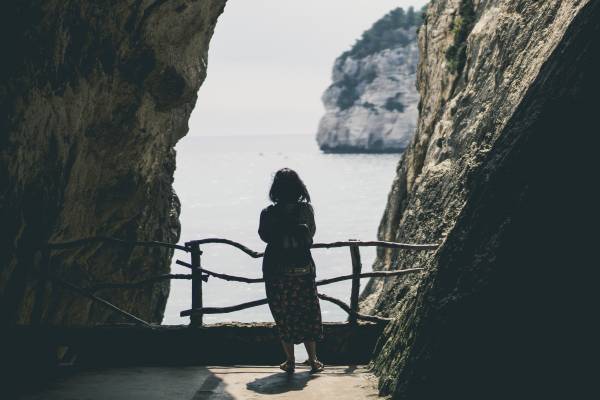 Calan Porter Menorca
Imagine a very beautiful deep rocky bay and, in the center, an amazing beach with white sand, crystal clear water and nice chiringuito bars. Is situated at the bottom of a little village with the same name, plenty of restaurants and one of the most exotic clubs of the Mediterranean, called Cova d'en Xoroy, a natural cave in a cliff with amazing views where you can go to have a relaxed drink during the sunset or for clubbing at night with great locals and invited DJ's.
In the next article, we will talk about more interesting beaches in Menorca but, if you fall in love with the ones that we have talked about today, we are Estate Agents in Menorca for all the island and, in Fincas Venalis Menorca, we have a vast offer of apartments and villas close to these beaches.