Today we offer you how to spend a day on the north coast of the island, with three intense activities but worth knowing. Specifically, we will take Cala Morell, on the north coast of Ciutadella.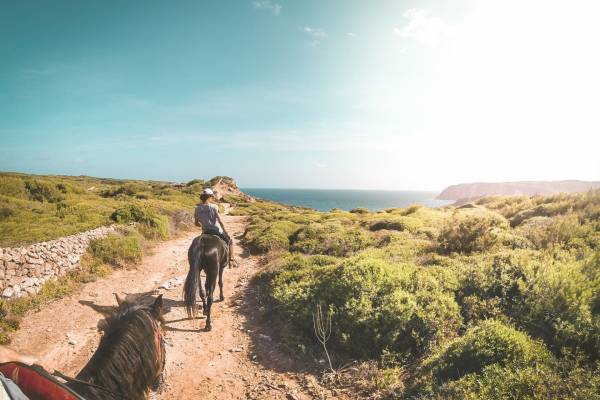 Stop 1 - Explore the countryside of Menorca on horseback
Menorca is the perfect place for horse fans. Many riding schools propose excursions, some of which are carried out along the coast during one or two hour tours. See our article on horseback riding in Menorca for more information.
For this trip, we propose a 3 or 4 hour walk, including a snack, with the company Cavalls Son Àngel.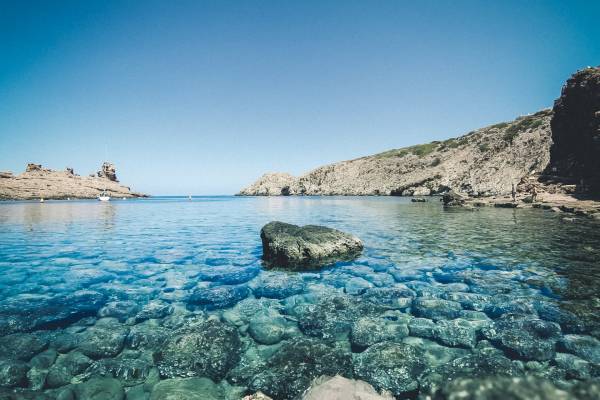 Stop 2 - Visit the Cala Morell Necropolis
Once you have completed your beautiful riding ride, you should still have some energy for a short trip to the nearby town of Cala Morell. Here, you will find an impressive necropolis carved into the rocks and estimated to date from the bronze age. Access to this impressive visit is free and open all year.
You can not miss the Punta de Llevant, in the northern part of Cala Morell.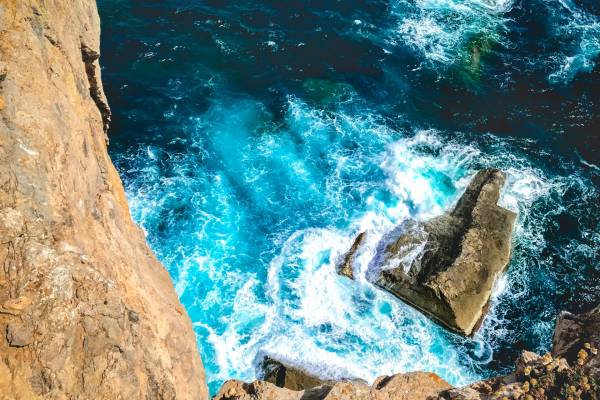 Stop 3: end your day snorkeling
After such a good day, what better way to jump into the water and admire the local fauna? And guess what ... you're already in the perfect place for this!
As you probably have already noticed, Cala Morell presents a beautiful turquoise bay that offers a huge stony bathing area with a dense fish population.
With just these three activities, we are convinced that Menorca offers the necessary reasons to convince you to invest in a holiday home on this beautiful island. If you are attracted to the idea, our page is full of promotions and special opportunities in the best areas of the island. Dreaming is possible because we take care of fulfilling your dreams.