Menorca is a truly special destination that offers countless benefits for those wishing to purchase a property on this enchanting Mediterranean island. Whether you are looking for a holiday home, an investment or a place to call home, Menorca has a lot to offer. Below, we will explore the advantages of choosing Menorca over anywhere else and why our estate agent, Fincas Venalis, is the perfect choice to help you in your search.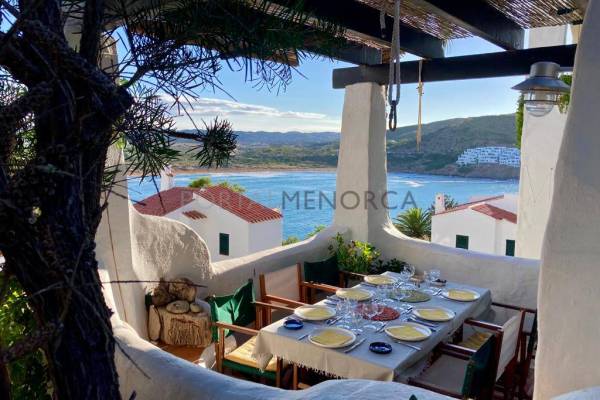 Natural beauty and diversity
Menorca is known for its stunning natural beauty and diverse landscapes. From its white sandy beaches and crystal clear waters to its majestic cliffs and lush natural parks, this island has something for all nature lovers. Imagine waking up every morning to panoramic views of the coastline and enjoying walks along scenic trails surrounded by lush vegetation. In Menorca, the beauty of nature surrounds you at every turn.
Exceptional climate all year round
One of the most outstanding advantages of Menorca is its exceptionally pleasant climate all year round. With mild winters and warm, sunny summers, Menorca gives you the opportunity to enjoy outdoor activities in any season. Whether you want to relax on the beach in summer, explore hiking trails in spring and autumn, or enjoy cosy evenings by the fireplace in winter, Menorca provides the perfect climate to live life to the full.
Activities for all seasons
Menorca is much more than a summer destination. This island offers a wide range of activities during all seasons of the year. In spring and autumn, you can explore its beautiful trails, discover fascinating archaeological sites and immerse yourself in the island's rich history and culture. In winter, you can enjoy walks on the beach, sample the delicious local cuisine and immerse yourself in the tranquillity of island life. Menorca offers you unforgettable experiences at any time of the year.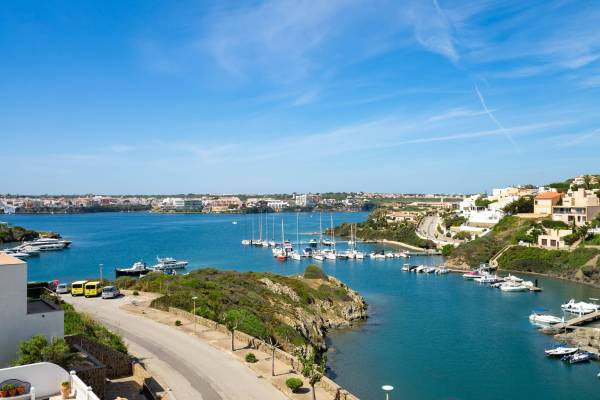 Advantages of acquiring a property with Fincas Venalis
When it comes to buying a property in Menorca, Fincas Venalis is the real estate agency you can trust to guide you through every step of the process. Here are some of the advantages of choosing us:
Experience and local knowledge: Our team has extensive experience and a deep knowledge of the property market in Menorca. We will give you expert, personalised advice to find the perfect property to suit your needs and desires.
Wide selection of properties: We offer a wide range of properties in Menorca, from cosy town centre flats to stunning seafront villas. Whatever your preference, we have the ideal property for you.
Comprehensive support throughout the whole process: From the initial search to the signing of the title deeds, our real estate agency will be with you every step of the way. We will provide you with all the necessary information, arrange property viewings and assist you with negotiations and legal formalities, ensuring that the buying experience is smooth and satisfactory.
Menorca offers a unique combination of natural beauty, pleasant climate and a wide variety of activities all year round. By choosing our real estate agency, you will have the support of experienced professionals and a wide selection of properties to find the perfect home on this Mediterranean island. Don't wait any longer and discover all the advantages of buying a property in Menorca with our real estate agency, paradise awaits you!