If you want to buy a property in Menorca, many people choose the coastal locations both for the enjoyment of the splendid beaches of the island in summer and for the tranquillity of the island in winter, which is a real pleasure for the senses.
Therefore, we are going to start a series of articles in which we are going to circumnavigate the island of Menorca, starting with Mahón and going clockwise, to show you a little of what options we have and what the properties are like in each of these places.
Mahon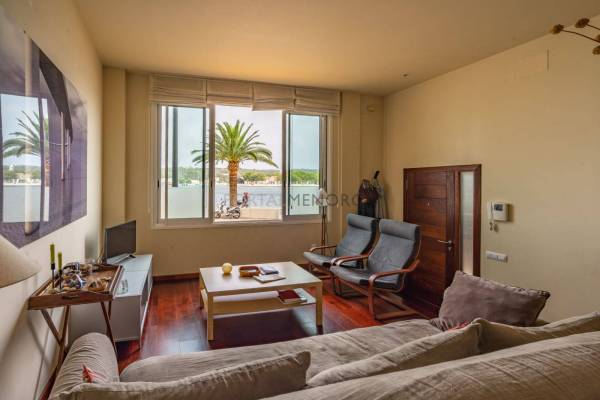 Flat in Mahón, Menorca
And since we start in the capital, Mahón, we can't help but marvel at its spectacular natural harbour, one of the largest in the world, which was once the desire of countries and empires because of how easy it was to defend it. It has different areas and villages, as it is 7 kilometres long.
For example, we can acquire here a magnificent ground floor flat with spectacular views: https://venalismenorca.com/en/mahon/apartment-11906886/

Sant Antoni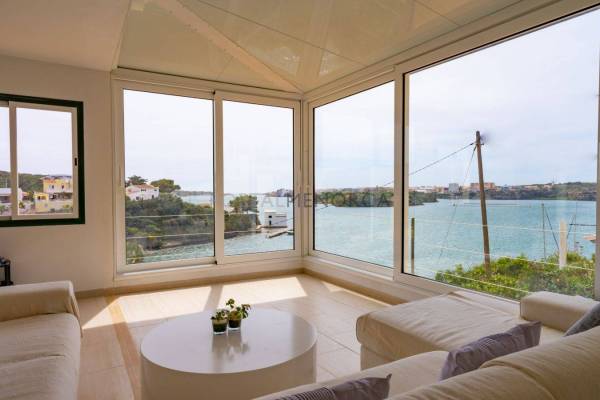 Villa in Sant Antoni, Menorca
Also located within the port of Mahón but on the other side of it, we find the beautiful urbanisation of Sant Antoni, very popular with the locals. Here you can find marvels such as this villa and its incredible views: https://venalismenorca.com/en/san-antonio-cala-rata/villa-9432999/

Llonga cove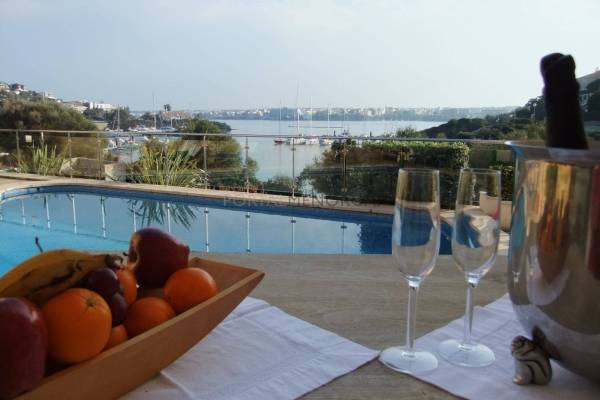 Villa at Cala Llonga, Menorca
Right next to Sant Antoni we have the Cala Llonga urbanization, famous for having some of the most spectacular houses on the island of Menorca. Here you can buy a villa like this one, where watching the sunrise is simply magical: https://venalismenorca.com/en/cala-llonga/villa-6519644/
Es Castell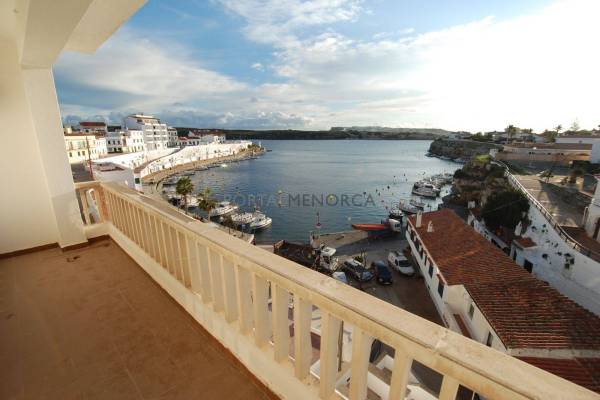 Apartment in Es Castell, Menorca
Although it does not belong to Mahón, this village is next to it and is also wet by the waters of the port. Created by the army during the British domination, it is characterised by the structure of its streets and its beautiful port called Cales Fonts. In this town you can find buildings like this one with fantastic views of the sea: https://venalismenorca.com/en/es-castell/building-19017440/