For starters, did you know that the name of the island literally means "smaller island"? Moreover, this contrasts with its neighbor Mallorca. But despite its size, Menorca surprises with a lot of very beautiful cities, isolated beaches and delicious local dishes.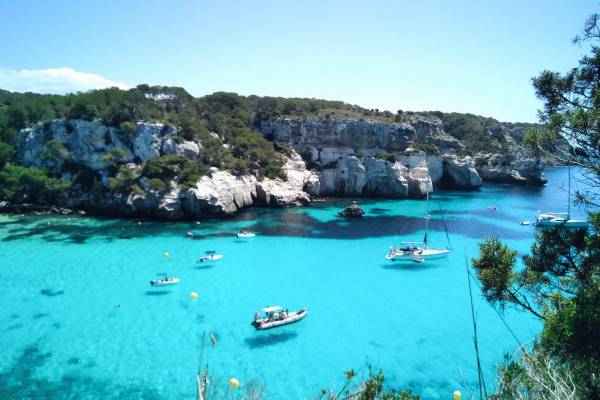 Sustainability and an eco-friendly environment
The island advances to the rhythm of its own drum, and is a relaxed one. It is part of the type that makes you want to jump in a convertible and drive with the top down. Only in this case the convertible would be electric: Menorca has been defending sustainable tourism for years.
That is not the only thing that distinguishes Menorca from its neighbors such as Mallorca or Ibiza. Of course, it is a quiet island, virgin and soft. I am not saying that you can not find a good party on the island, but if that is the reason for your visit, it would be advisable to reconsider your choice of destination. Instead, visit Menorca for its secluded coves full of white sand, gentle walks and sweet wines.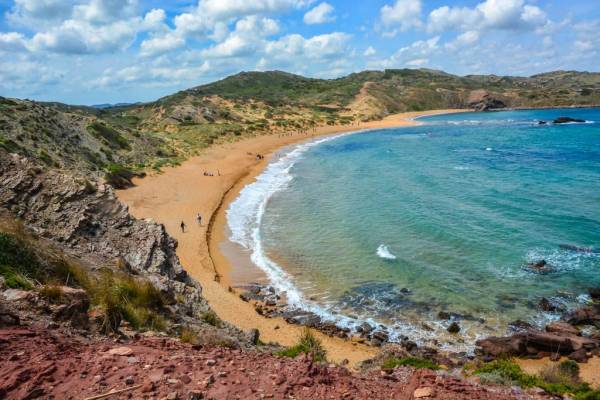 Mahón
The capital of Menorca is not huge, but there are many activities in the summer. You may want to plan your trip to coincide with the Sant Jaume Festival, which will take place from July 24 to 26. It is one of the largest festivals on the island with live music, fireworks and many horses.
But there is no need to reserve specific dates. Menorca is beautiful all year round. You can walk and enjoy the atmosphere, admiring the warm colored buildings you will find on the way. You can also search for the best street art on the island or discover its culinary secrets.
One of the most polarized condiments known to mankind supposedly originated in this Menorcan city. Mahón, mayonnaise, mayonnaise. But even if you're vegan, you'll find something delicious to eat, like eggplant with bread crumbs, which is a local specialty.
Do not forget to try the gin and Xoriguer ointment, a mixture of gin and lemonade. At Bar Lemon, you will find a more than generous service, which will turn the view into a very lively afternoon. As for the next morning, this is already fully in your hands ...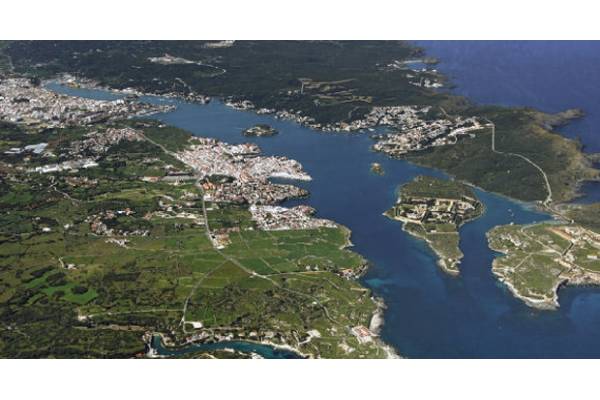 Mahón´s harbour
Mahón has one of the largest natural harbors in the world, surpassed only by Pearl Harbor. Or, at least, that's what they'll say to you there. In any case, a search on Google shows us that there are a dozen other cities that are competing for this title.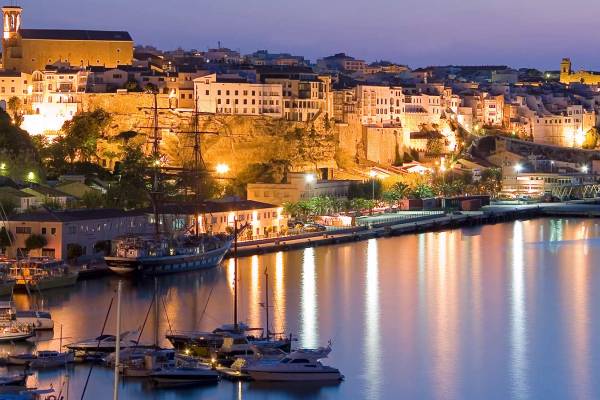 Second bigger or not, that does not matter anymore, since it is definitely pretentious. The water is clear and is dotted with several small islands, one of which I will present below. The best way to explore the port of Mahón is by boat. You will find many companies that offer several navigation options.
The island of Lazareto
Another option to spend time in Menorca would be to take a boat from the port of Mahón to the Isla del Lazareto. The small island has a rather dark history: it was used as quarantine for people with leprosy, yellow fever and other dangerous diseases throughout the nineteenth century.
People can be quarantined here for up to six months and some more. Between 1817 and 1917, more than half a million people passed through the ornate stone gate of Lazareto and several thousand died there. They were buried in the cemetery that can still be seen on the site.
But do not worry, all that darkness is already a thing of the past and all that remains are breathtaking views. I already tell you, seeing the red sky over the crystal clear waters of the port of Mahón is an unforgettable experience, which you will always take with you.
Cavalleria beach
One can not write about Menorca without a mention of its virgin sand coast. If you love to lie on the beach, as well as me, or like thousands of people who have already been in Menorca, then in Menorca you are waiting for you with a surprise. Let me explain: if you do not like being on the beach like sardines in a can, a treat awaits you on this wonderful island.
The beach of Cavalleria, a natural beach on the north coast of Menorca is the beach that occupies us in this part of the article. It should be noted that this beach can only be reached on foot, since it is about 10 minutes on foot from the nearest free car park. Do not forget to bring water and snacks, because there are no shops or restaurants there.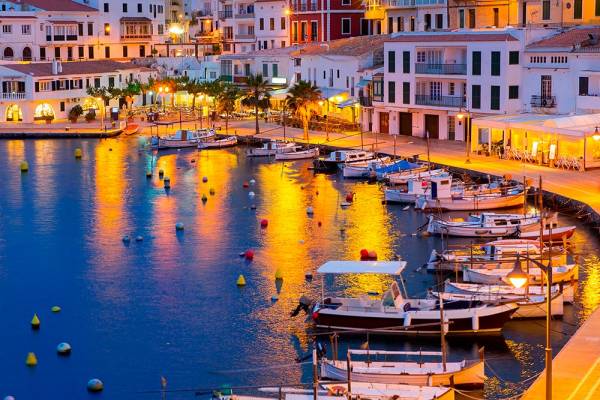 This is not one of those beaches where you can live a Castaway type fantasy. You will not be there alone. But the car trip and the short walk still discourage most tourists, so you'll have plenty of privacy.
Binidali
Another beach that you can not miss is Binidali beach. It has crystal clear aquamarine waters and, while you are isolated, you will find a bar on the beach with spectacular views over the rock.
The beach is small, quiet and has an authentic atmosphere. If you want a suitable virgin territory, without traces of human intervention, look at Cala Biniparratx, which is located on the east coast. There you will find a limestone gorge with a sandy beach at the end, in a protected cove.
There may be lots of washed seaweed, since this is a beach without service. Unless you plan to eat them, do not forget to bring snacks this time either.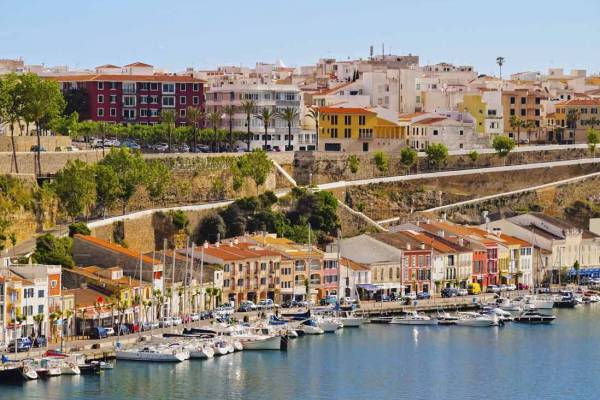 I hope this article has helped you to form an opinion about this wonderful island. Here we will be to keep up to date with all the necessary information in case you decide to move here and, even in our social networks, you will find the best offers on the island. When so much beauty is around you, you just need to take a step so that such beauty is within your reach. And we are ready to help you in this.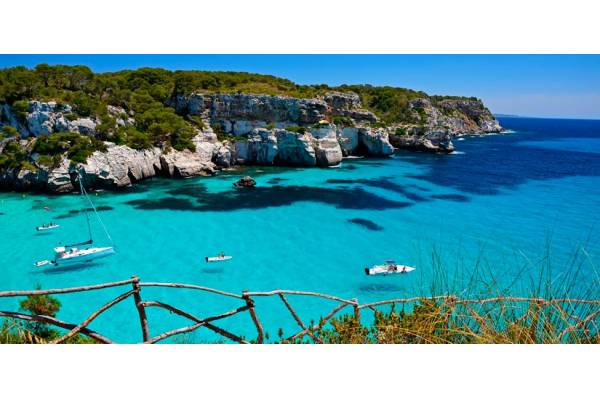 Photo credits: telva.com, blog.nautal.es, tripkay.com, ferrerhotels.com, huelvaya.es, menorcaaldia.com, lazaretodemahon.es, viajes.chavetas.es and menorcadiferente.com.